Boutique Surry Hills
Immerse yourself in the local scene and discover a vibrant hub of culture and creativity at ADGE Hotel + Residences in Surry Hills.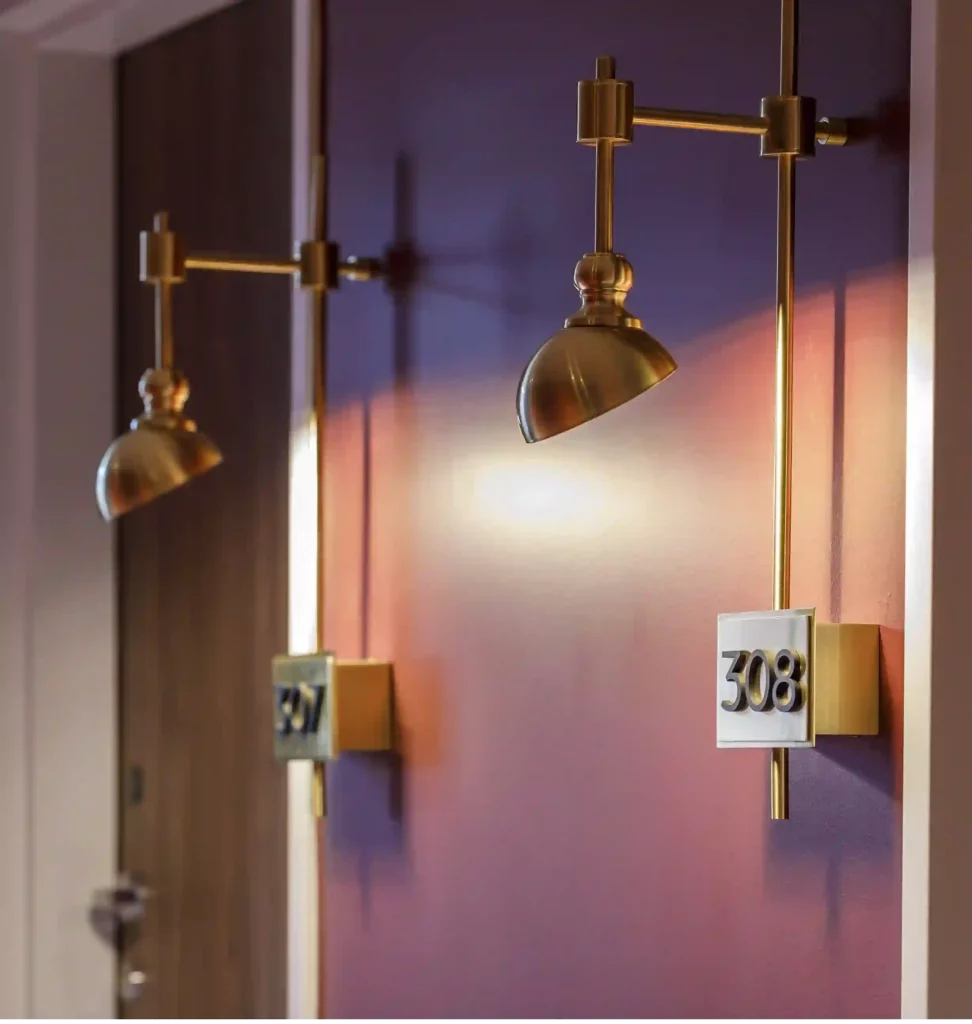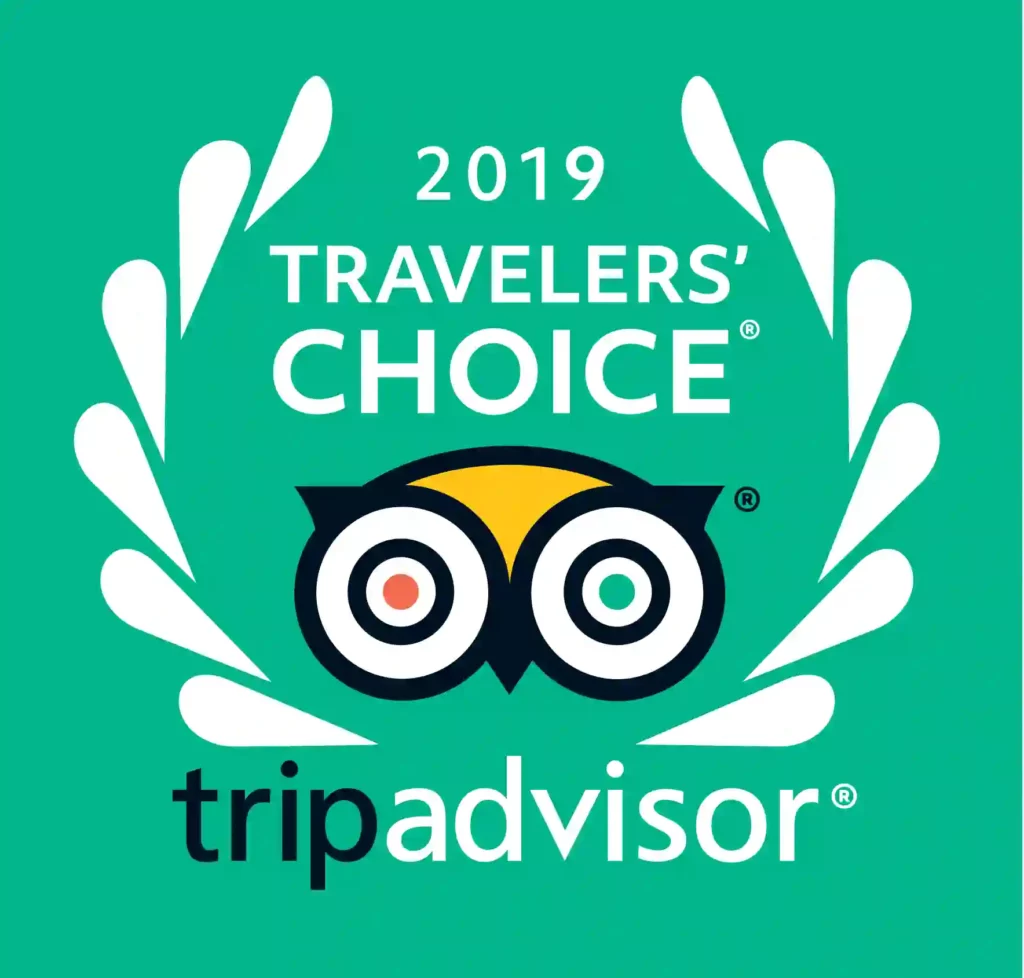 A Unique Surry Hills Experience
Experience unrivalled Surry Hills accommodation at ADGE Hotel + Residences. With over 254 rooms to choose from, our Surry Hills hotel is perfect for both short-term and long-term stays. Our sophisticated serviced apartments and hotel rooms combine style and comfort to create the ultimate urban sanctuary in eclectic Surry Hills.
Experience the best in Surry Hills hotels with ADGE Hotel + Residences. And if you're curious about what else we have to offer, feel free to browse through our FAQs before booking your stay — we'll happily answer any questions you might have before you relax at Surry Hills.
Browse through our rooms at ADGE Hotel + Residences today and discover the ultimate urban sanctuary in Sydney's most eclectic neighbourhood.
Explore Surry Hills
Let the adventure begin. From solo travelers to families, we cater to everyone who wants to experience the heartbeat of the city up close. The bustling CBD is also just a short walk away, and iconic attractions such as the Sydney Opera House and Harbour Bridge are within easy reach.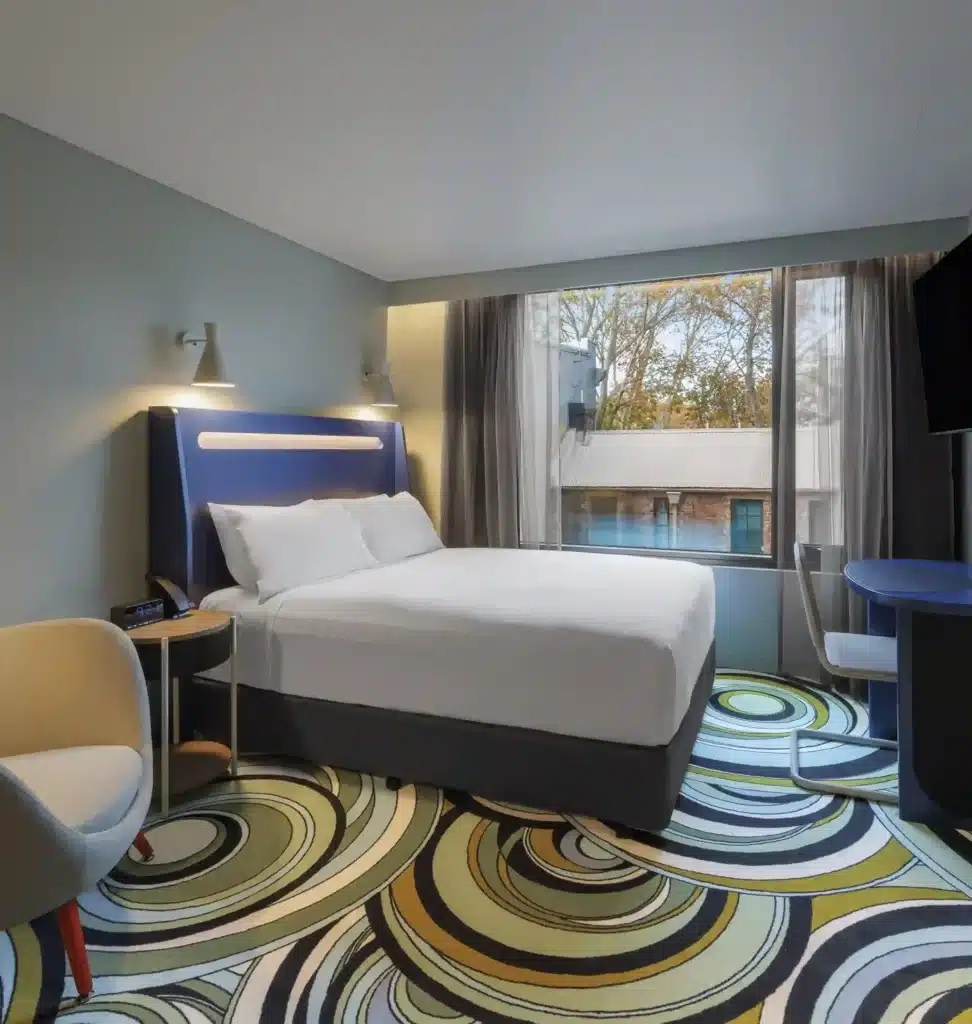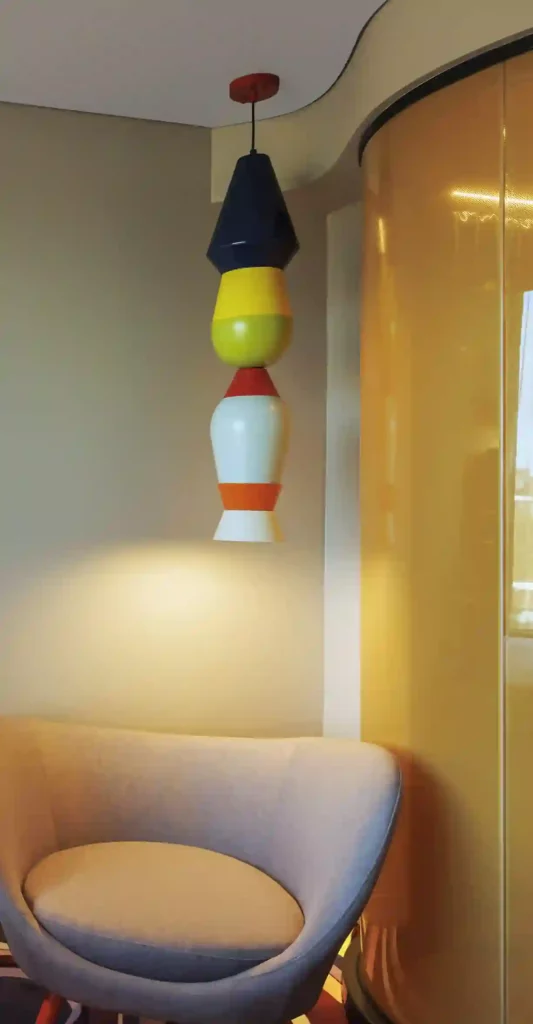 Accommodation and Serviced Apartments in Surry Hills
Step outside your comfort zone, immerse yourself in the spirit of Surry Hills and relax in distinctively designed boutique accommodation at ADGE Hotel + Residences. Experience our stylish hotel rooms & open-plan apartments with luxury amenities and stunning city views.
Experience Premium Services in Surry Hills
Each of our rooms at ADGE is outfitted with exclusive benefits designed to make your stay relaxing and enjoyable. Here are the following benefits you can experience when you book a stay at our serviced apartments and accommodation at Surry Hills:
Smart appliances — The Surry Hills hotel experience isn't complete without appliances equipped with the latest technology so you can use them quickly and easily.
5G WiFi — Whether you're a digital nomad at work or just looking to sit back, relax and browse the net, we've got you covered with fast, reliable connectivity.
ELOURA bath and shower fittings — Each room contains products and fittings from ELOURA, known for formulating their shampoo, conditioner, body wash and lotion with natural ingredients that complement all body, hair and skin types.
Housekeeping — Our dedicated housekeeping staff are committed to ensuring your accommodations at Surry Hills are kept safe and clean at all times, even when you're out on the town!
Hotel Rooms
---
Save on your Stay
Stay, play and explore at ADGE's boutique hotel rooms and serviced apartments in Surry Hills and enjoy 10% off when you book directly with us. With this discount, you can easily enjoy all our exclusive amenities in stylish rooms designed with premier comfort in mind.
And if you're looking for accommodation at Surry Hills that lets you and a group stay longer than expected? Discover our stylish Two Bedroom Loft Residences with an open-plan lounge and oversized balcony, from $499 per night. Each suite can accommodate up to four people — perfect for a travelling group or family who wants to experience a taste of Sydney living!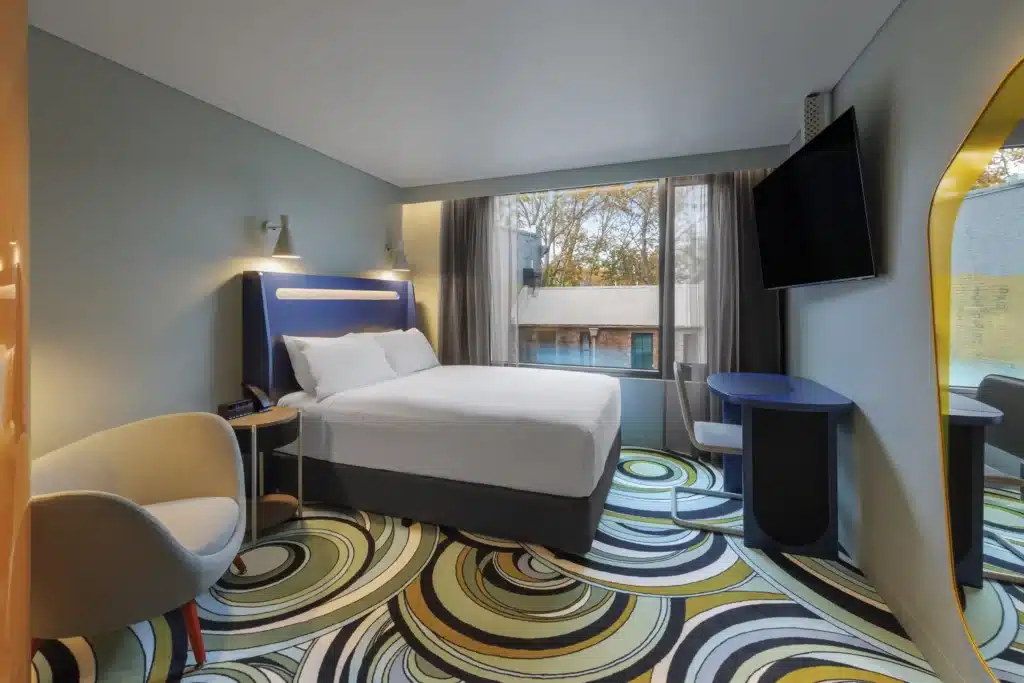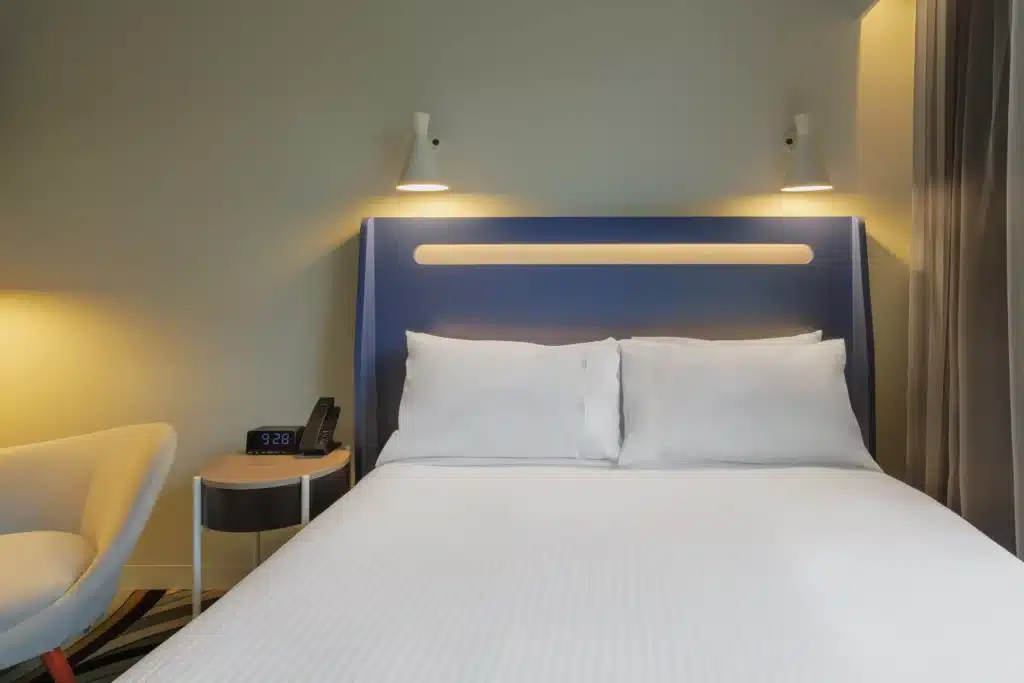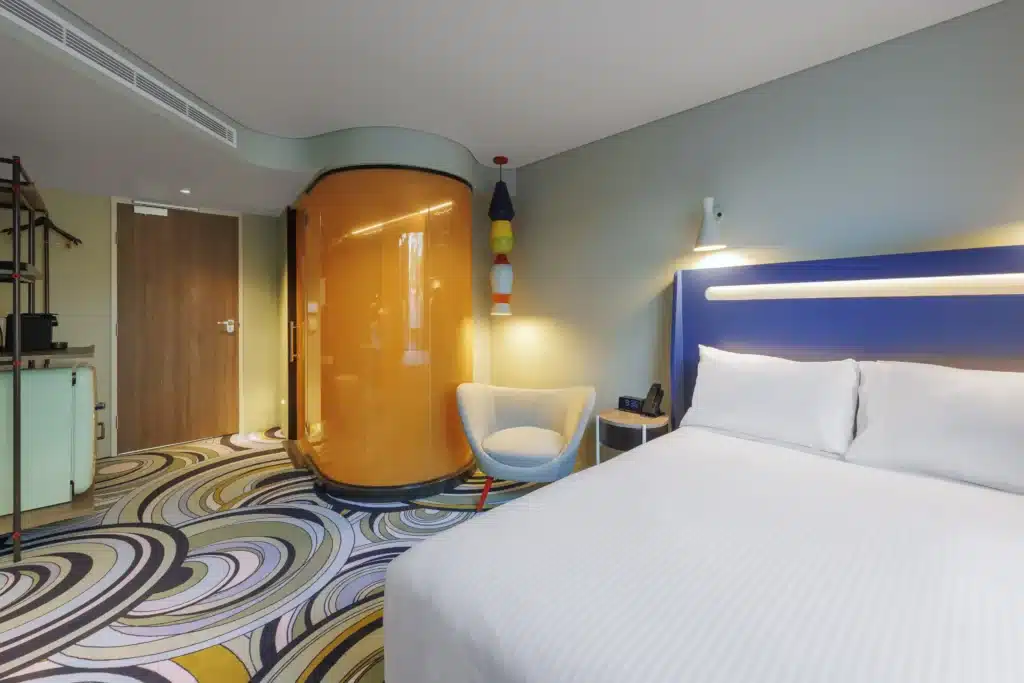 Your Surry Hills Stay
Discover a distinctive Surry Hills experience at ADGE hotel + residences, situated in the vibrant heart of Sydney's culinary and fashion district. Immerse yourself in the lively spirit of Surry Hills while enjoying the epitome of comfort and luxury in our distinctively designed boutique accommodation. We invite all culture-seekers and adventurers to step outside their comfort zone and discover Surry Hills.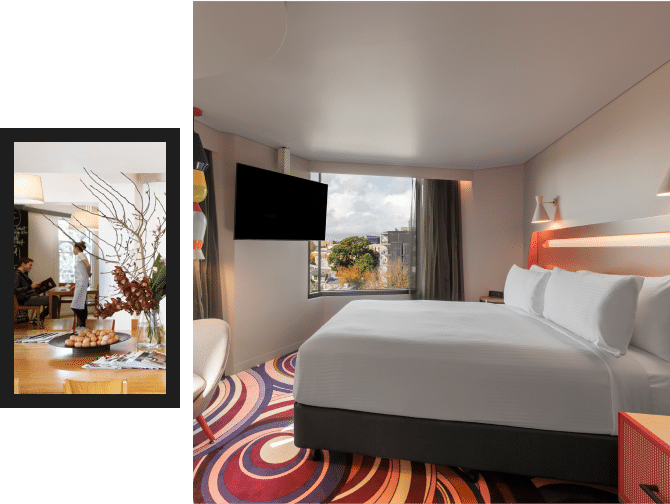 Whats near you
25
Cafes
60
Bars
15
Restaurants
500m
From CBD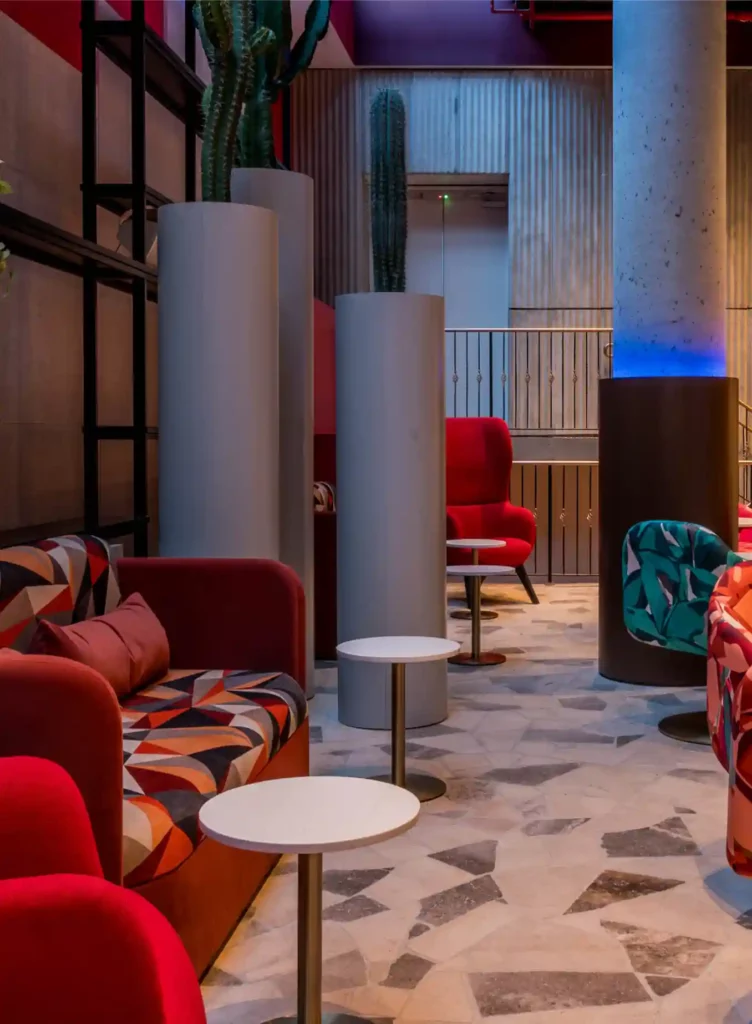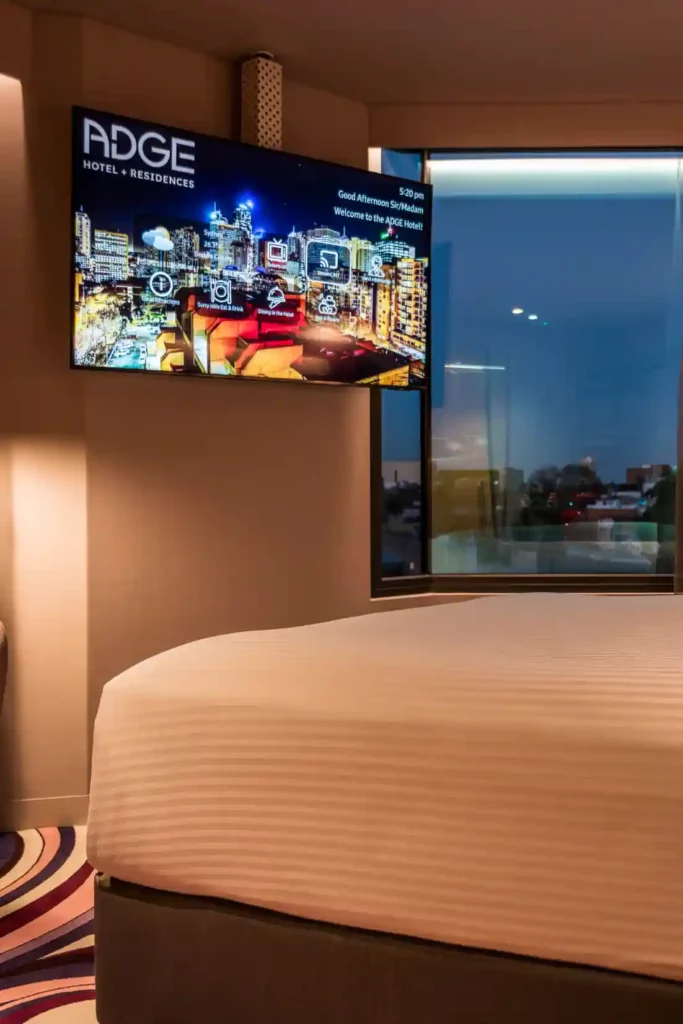 Unbeatable Location in Surry Hills
ADGE Hotel + Residences is nestled amongst the trendy boutiques, music venues, art galleries and culinary scene of vibrant Surry Hills. Venture down Oxford Street or explore Sydney's CBD, with excellent transport links available via Central Station Sydney.
A Taste of Surry Hills
Discover the vibrant dining and bar scene of Surry Hills, Sydney's number one culinary destination. Sip expertly crafted cocktails on Crown Street, unwind with a glass of fine wine or experience a rich range of flavours at one of Surry Hill's top restaurants.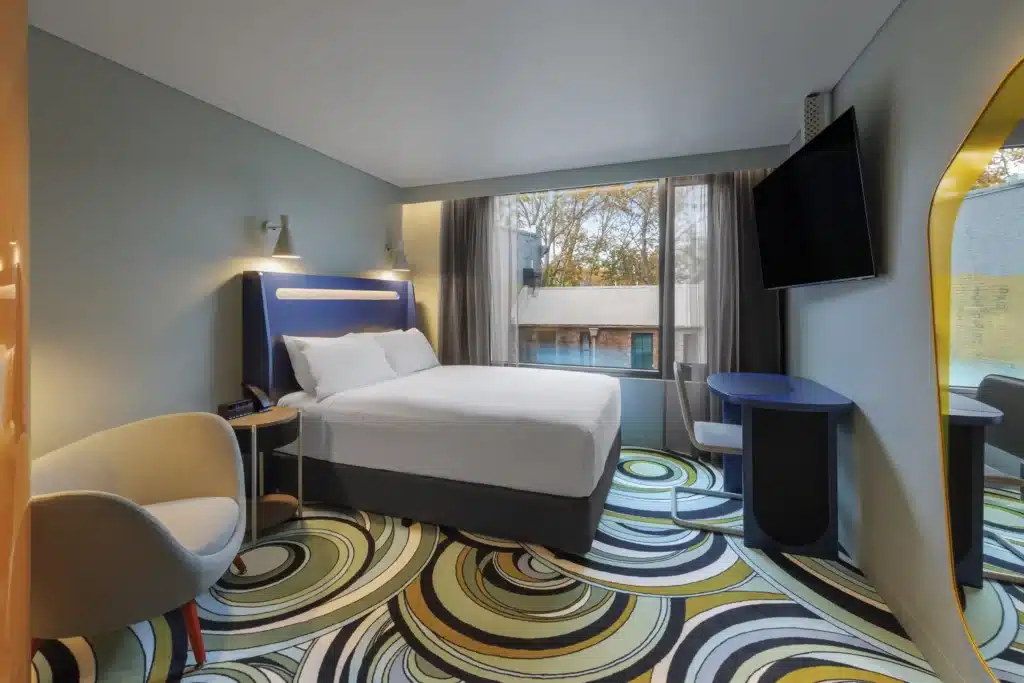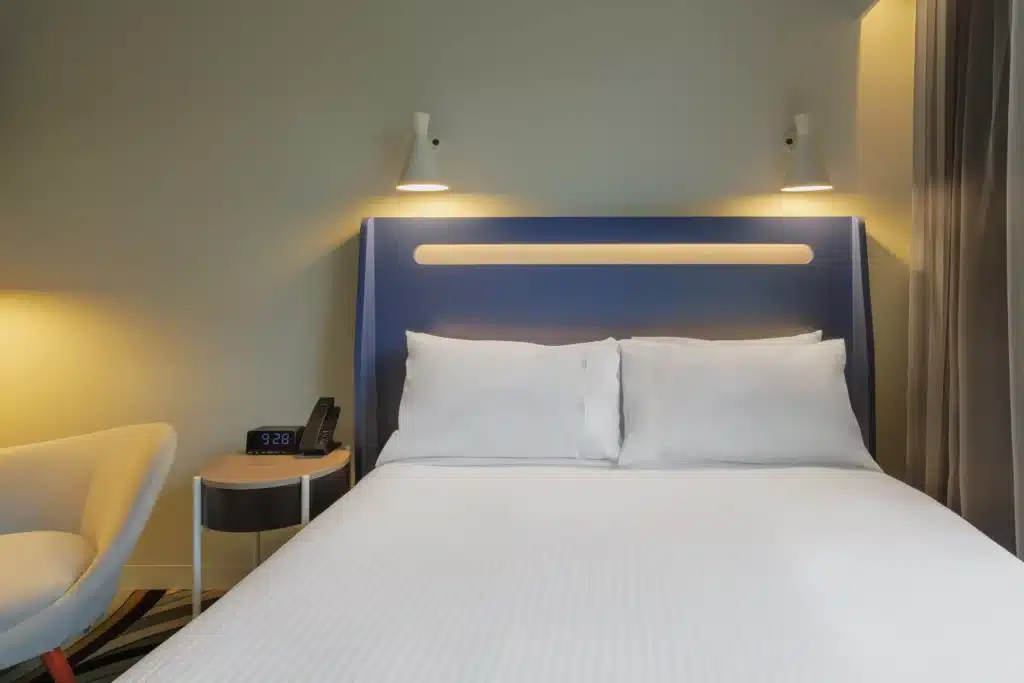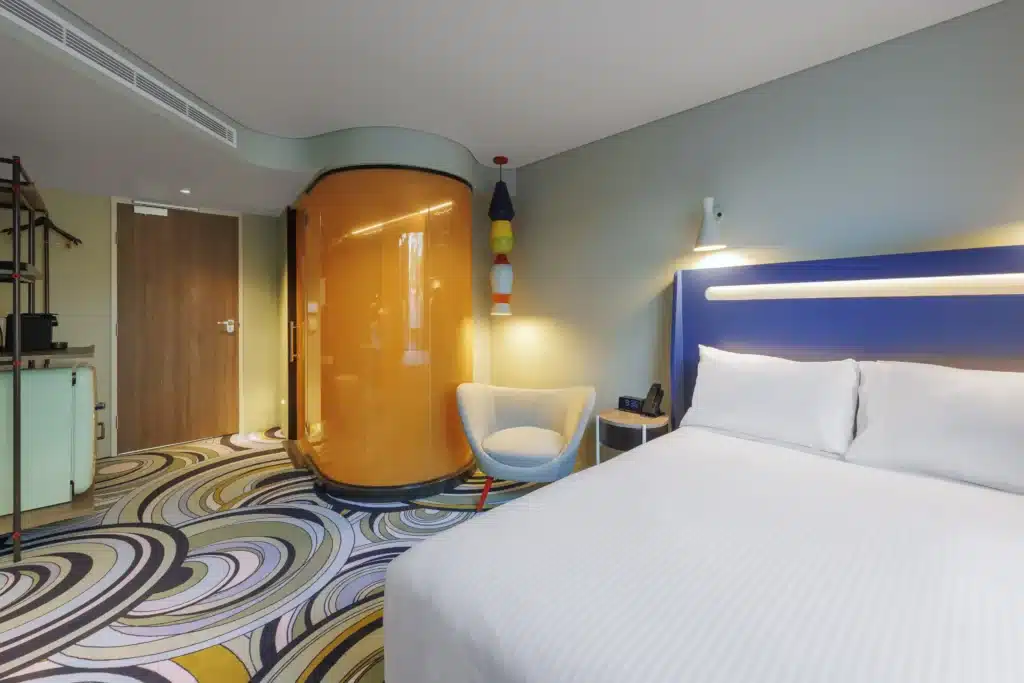 Your Friendly Neighbourhood Deli
Boutique Hotel in the Heart of Surry Hills
Want to know what else sets us apart from other Surry Hills hotels? Our little corner of Seoul is a great place to start!
Get a taste of Seoul in the heart of Surry Hills at Soul Deli, where savoury aromas of bulgogi and kimchi will ignite your taste buds. Because we're all about big smiles and bold flavours, we offer unique season specials that are classic Korean favourites — enjoy taking sips of our Dan-Jjan Latte or our DO U Crispy Misu-garu while you plan your next Sydney adventure.
That's not all — a range of breakfast classics, specialty teas and coffees, with delicious Korean-style sandwiches, rolls and bowls is waiting for you when you pay our Seoul Deli a visit!
Explore Surry Hills
ADGE Hotel + Residences is nestled amongst the trendy boutiques, music venues, art galleries and culinary scene of vibrant Surry Hills. If you're ready to explore beyond your luxury hotel room in Surry Hills, here are some suggested things to do while you enjoy your stay:
Visit the Sydney Opera House — Enjoy its multi-venue performing arts centre, take pictures or join a guided tour to learn about its history.
Spend time at Darling Harbour — Visit their lively waterfront with SEA LIFE Sydney Aquarium and Australian National Maritime Museum while admiring the stunning river views from the complex.
Visit Bondi Beach — Visit their cafes, pubs and shops from the Bondi to Coogee Coastal Walk or indulge in excellent dining options in the surrounding suburb.
Visit the Royal Botanic Gardens — Experience Australia's first vegetable garden, and for a treasure trove of trees, ferns and flowers.
Take the Ferry to Manly Beach — Manly is famous for its wide beach, giant waves for surfing and vibrant nightlife — plus, you can go on a coastal stroll along the 10-kilometer Manly to Spit Bridge Coastal Walk.
Venture down Oxford Street — Explore Sydney's CBD, with excellent transport links via Central Station Sydney.